Mirjam de Bruijn – Counter Voices in Africa
Mirjam de Bruijn's blog: Counter Voices in Africa
Having been refused a filming permit to make a documentary about the Fulani nomads in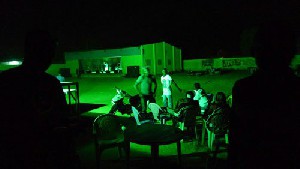 Chad, Mirjam de Bruijn and cameraman Sjoerd Sijsma had to chang their plan. The Arab spring has not( yet) arrived in Chad and Cameroon, but the effects of the presence of the (often very poor) internet connections, mobile telephony and mobile internet are noticeable in everyday life experiences and socio-political dynamics. What is this new dynamic and how does it make a difference for people who want to steer social change? Mirjam de Bruijn and Sjoerd Sijsma are looking for counter voices: young people who try to change Chad and Cameroon, each in their own specific way; by engaging in politics, photography, music, writing, human rights advocacy, etc.
Mirjam has also contributed to the Tufts University blog: Reinventing Peace. In 2011, the World Peace Foundation established a program at the Fletcher School at Tufts University, with which the Foundation aims to provide intellectual leadership on issues of peace, justice and security. Their underlying theme is reinventing peace for the globalizing world.
Get more stuff like this

in your inbox
Subscribe to our mailing list and get interesting stuff and updates to your email inbox.